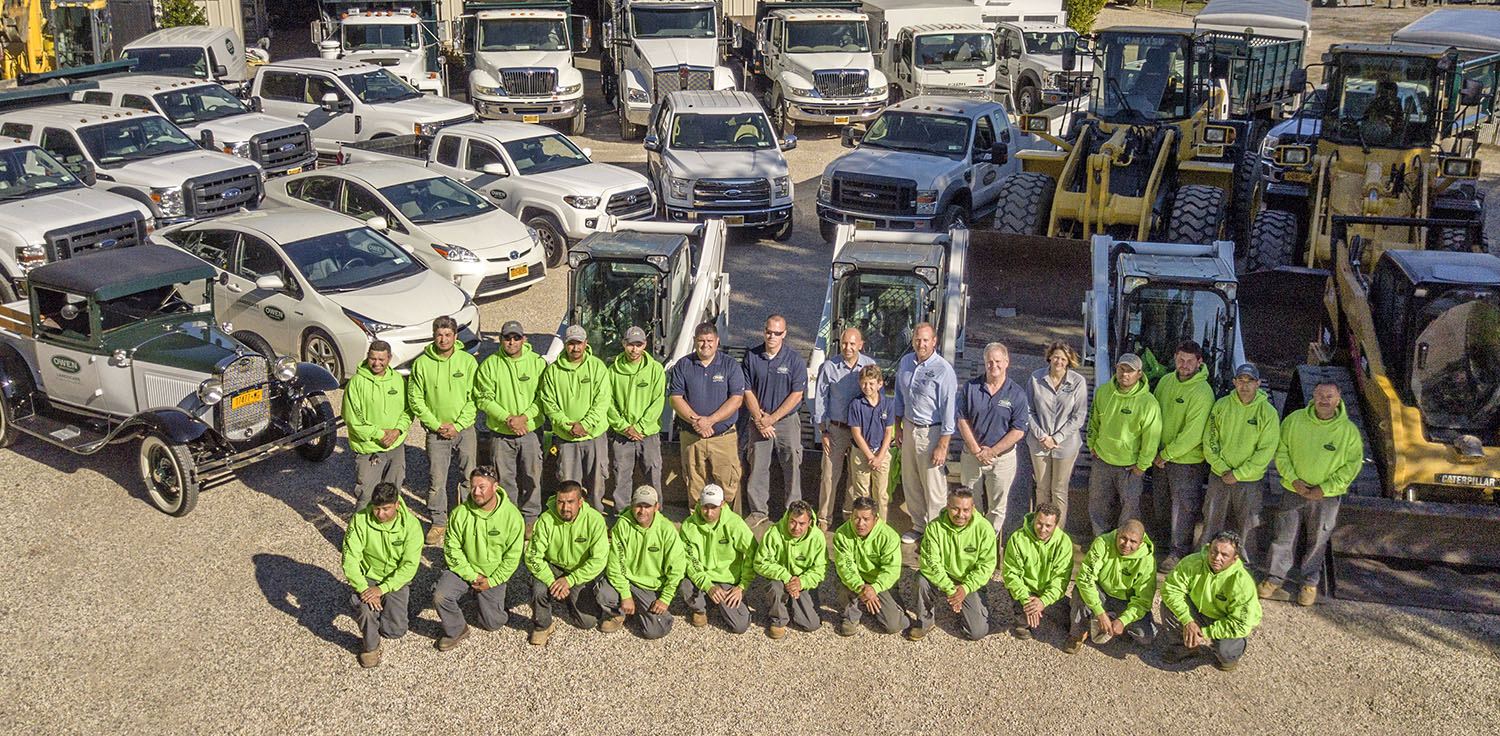 THE COMPANY
For over quarter century Owen Brothers has created some of the finest public and private landscapes on Long Island. We are an exception in our ability to execute every element of the project in-house, with remarkable control and efficiency. By investing in our own equipment and assembling our teams from an in-house pool of qualified, experienced and insured personnel, we maintain efficiency, responsiveness and quality control for superior project results.
THE TEAM
All members of the Owen team – from the gardeners to the machine operators and the management – work together as one. Each team is assebled with all the necessary expertise for the job. Our philosophy is to promote from within to ensure good work ethic and structured, ground-up experience for all emplyees. The majority of our staff members have been with us for well over a decade.
The majority of our staff members have been with us for well over a decade.
SERVICES
FULL-SERVICE DESIGN & INSTALLATION
SITEWORK
SOFTSCAPE
HARDSCAPE
IN-HOUSE NURSERY
LARGE TREE HANDLING
CUSTOM POOLS
ENTRY GATES
LIGHTING
GREEN ROOF
PROPERTY MAINTENANCE
PROJECT TYPES
RESIDENTIAL (ALL SCALES)
COMMERCIAL (ALL SCALES)
PUBLIC / MUNICIPAL (ALL SCALES)
NEW DESIGN + BUILD
SPECIALTY INSTALLATIONS
SOIL REMEDIATION
EXISTING LANDSCAPE RESTORATION
MANAGEMENT MODEL
Instead of solely relying on a single project manager, we employ a team of professionals always mindful of project goals and encouraged to provide input. This management team acts as the hub, controlling projects – not from offices far away – but from on-site, every day. Our hierarchical command structure does not dictate that communications only flow in one direction; instead, we encourage and give equal weight to the observations and suggestions of every crewmember. This structured yet flexible, people-driven management model enables us to ensure that projects run on time, on budget, and to both our own and our client's exacting standards.
A NOTE ON SAFETY
Providing a safe work environment for both ourselves and our clients is always the first order of business. Safety training and compliance in all phases provides peace-of-mind for both ourselves and our clients, and uninterrupted workflow throughout the project phases.
Each member of our staff is:
OSHA-10 certified
Drug tested on a regular basis
Specially trained for every piece of equipment used
Required to wear uniforms, safety vests, hard hats and protective work boots on-site during all construction phases
Required to fully comply with state and regional laws