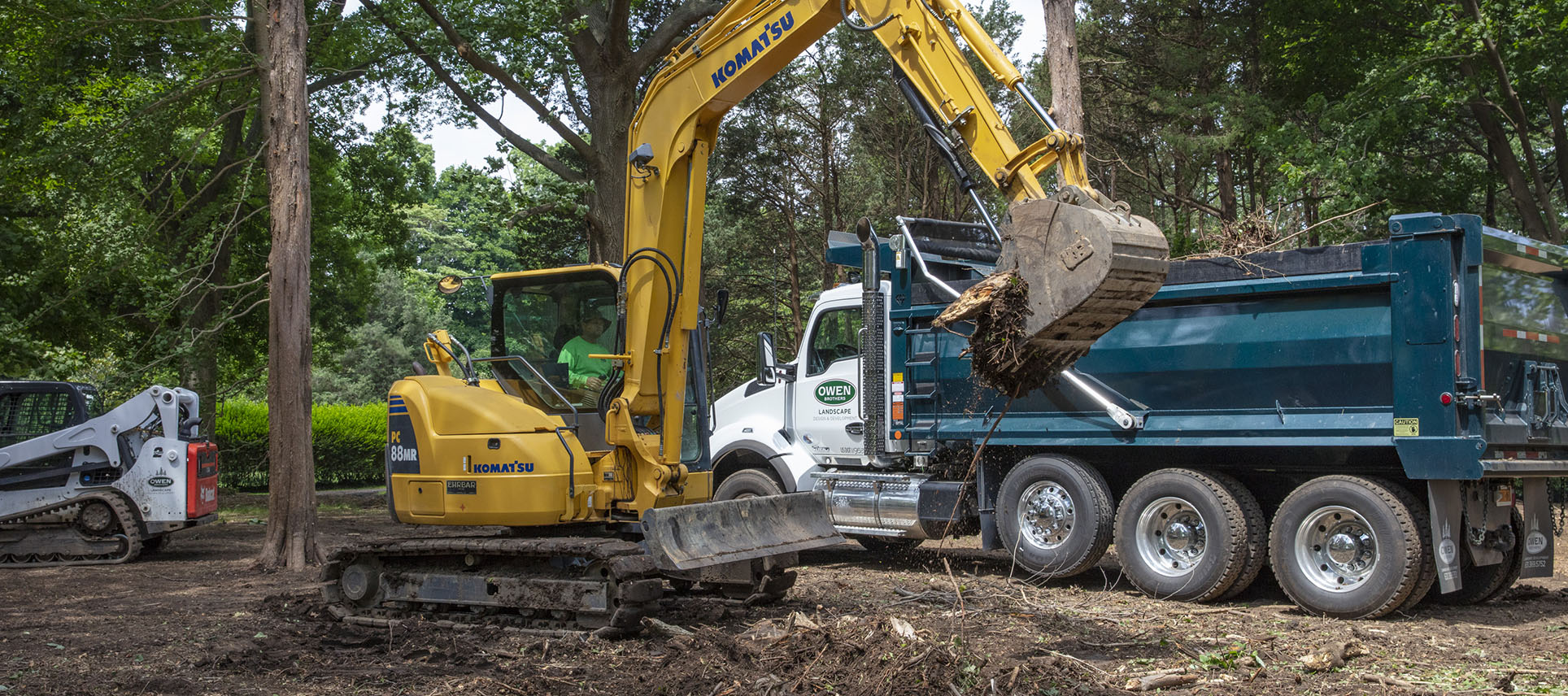 Gallery
SITEWORK
When designing a landscape, the single most important factor that determines success is foresight. At Owen Brothers, we understand that a landscape is a living thing that will grow and evolve over time. Good design allows this inevitable growth and evolution to enhance the original installation.
The long term success of a landscape will be dependent almost entirely on what happens below ground.
To ensure long term success, our experienced designers plan for every contingency, and our site preparation and planting teams make certain the soil and growing environments are optimized to create ideal conditions that ensure healthy growth long into the future.
DRAINAGE STRATEGIES
GRADING & PREPARATION
IRRIGATION SYSTEMS
PONDS & WATER FEATURES
TERRACING & MOUNDING
SOIL STABILIZATION
SOIL REMEDIATION